Welcome to Bruce Hill Racing
Bruce's attention to detail gives your horse the winning edge.
Welcome to our interactive website of Bruce Hill Racing Stables. With a proud history in racehorse training, Bruce has proven time and again how to be competitive at the top level.
Our training complex is situated on the Gold Coast and many of our staff have been with us for several years, loyal to their job and dedicated to racing. At Bruce Hill Racing stables we have all the credentials to take your horse to the top.
We welcome new owners and believe in creating a community within our stable, encouraging communication and providing the best possible service.

Bruce has what it takes to get the best out of your thoroughbred investment.
Horses Currently Available
3 year old Bay Filly
Sire: Headwater Dam: Vonzelle
A very neat, strong filly by the boom young sire, Headwater. This filly ticks all the boxes. She's got good size and strength and is a lovely, relaxed walker.
She is out of the Redoute's Choice mare, Vonzelle and her pedigree is littered with bla...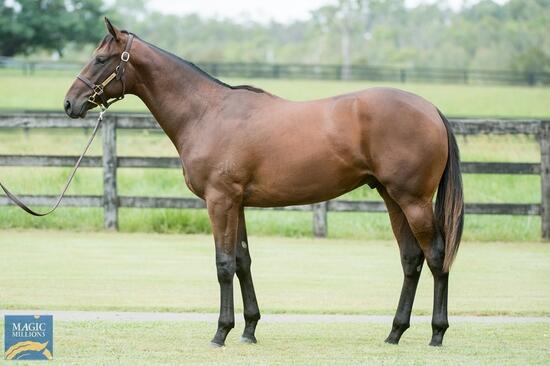 2 year old Bay Colt
Sire: Spill the Beans Dam: Elusive Air
A lovely, strong well bodied colt by the ill-fated sire Spill The Beans. This colt has been broken in and has just commenced his first short preparation in the stable. He is a lovely mover and is very sensible.
He is out of the Elusive Quality ma...
Upcoming Runners
Latest Results
| Horse | Finished | Date | Race | Margin | Jockey |
| --- | --- | --- | --- | --- | --- |
| Leica Bita Fun | 2 | Sep 25, 2021 | 4 - Gold Coast | 1.30 | S Galloway |
| Hayate | 4 | Sep 20, 2021 | 6 - Grafton | 1.90 | B Looker |
| Leica Bita Fun | 7 | Sep 18, 2021 | 8 - Gold Coast | 6.20 | S Galloway |
| Miss Rinehart | 3 | Sep 11, 2021 | 3 - Gold Coast | 2.10 | Jake Bayliss |
| Leica Bita Fun | 9 | Sep 05, 2021 | 5 - Sunshine Coast | 7.80 | S Galloway |
| Hayate | 10 | Sep 05, 2021 | 8 - Sunshine Coast | 2.90 | S Galloway |
| Miss Rinehart | 7 | Aug 27, 2021 | 2 - Gold Coast | 4.60 | Jag Guthmann-chester |
| Reign Haylin Shine | 8 | Aug 20, 2021 | 4 - Ipswich | 7.60 | Ron Stewart |
| Miss Rinehart | 8 | Aug 14, 2021 | 2 - Gold Coast | 7.10 | Jackson Murphy |
| Leica Bita Fun | 1 | Aug 14, 2021 | 8 - Gold Coast | 0.50 | S Galloway |